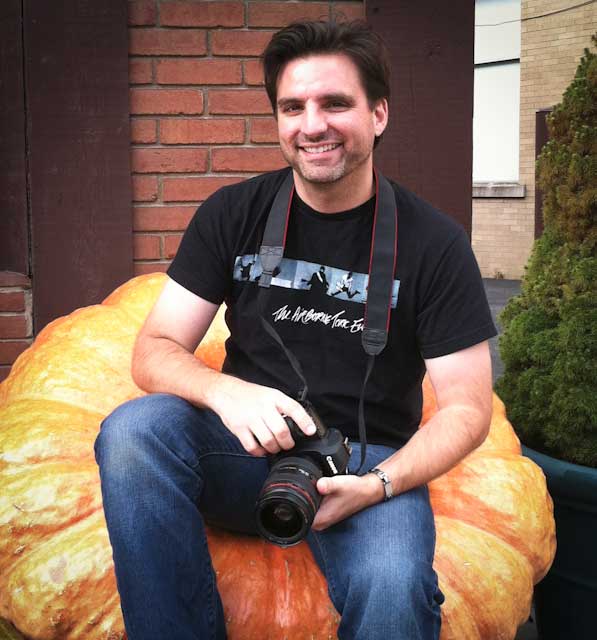 I'm a photographer and videographer based in Morgantown, West Virginia. My background is primarily in video, photography and motion graphics. My early career experience included working for six years as a trainer on the Avid video editing system as well as web design, providing technical support, photography and whatever else was thrown my way when working with Ocean Systems, an Avid certified reseller.
My current position is with the Multimedia Team at the Department of Energy's National Energy Technology Laboratory in Morgantown, West Virginia. With the NETL Multimedia Team, I'm usually found shooting and editing videos and photos, authoring and editing websites, authoring DVD's, creating motion graphics and once again doing whatever is thrown my way.
I'm constantly learning more and more about photography and video, both in terms of shooting and processing. I put this website together as a way of sharing what I've learned (and continue to learn) through the years. I'm very familiar with the Canon camera system as well as Sony's A7 cameras (I own an A7R). I also own a Nikon D3000, so I can navigate my way on a Nikon camera if necessary. I'm also a big fan of the Panasonic P2 camera workflow for video.
I use Adobe Photoshop Lightroom as the first step to processing all of my photos. From there, my photos find their way into Adobe Photoshop CC and OnOne's Perfect Photo Suite. I also use the Nik Collection by Google and Luminar by Skylum Software. For video, I find myself alternating between Avid Media Composer and Adobe Premiere Pro CC. Both of them have distinct advantages depending on the project, and I also feel it's important to be proficient in more than one video editing system. I use Adobe After Effects for my motion graphics projects.
This site is a participant in the Amazon Services LLC Associates Program, an affiliate advertising program designed to provide a means for sites to earn advertising fees by advertising and linking to amazon.com. That means that if you purchase anything via links from my site, I may (or may not) receive a small commission from Amazon.